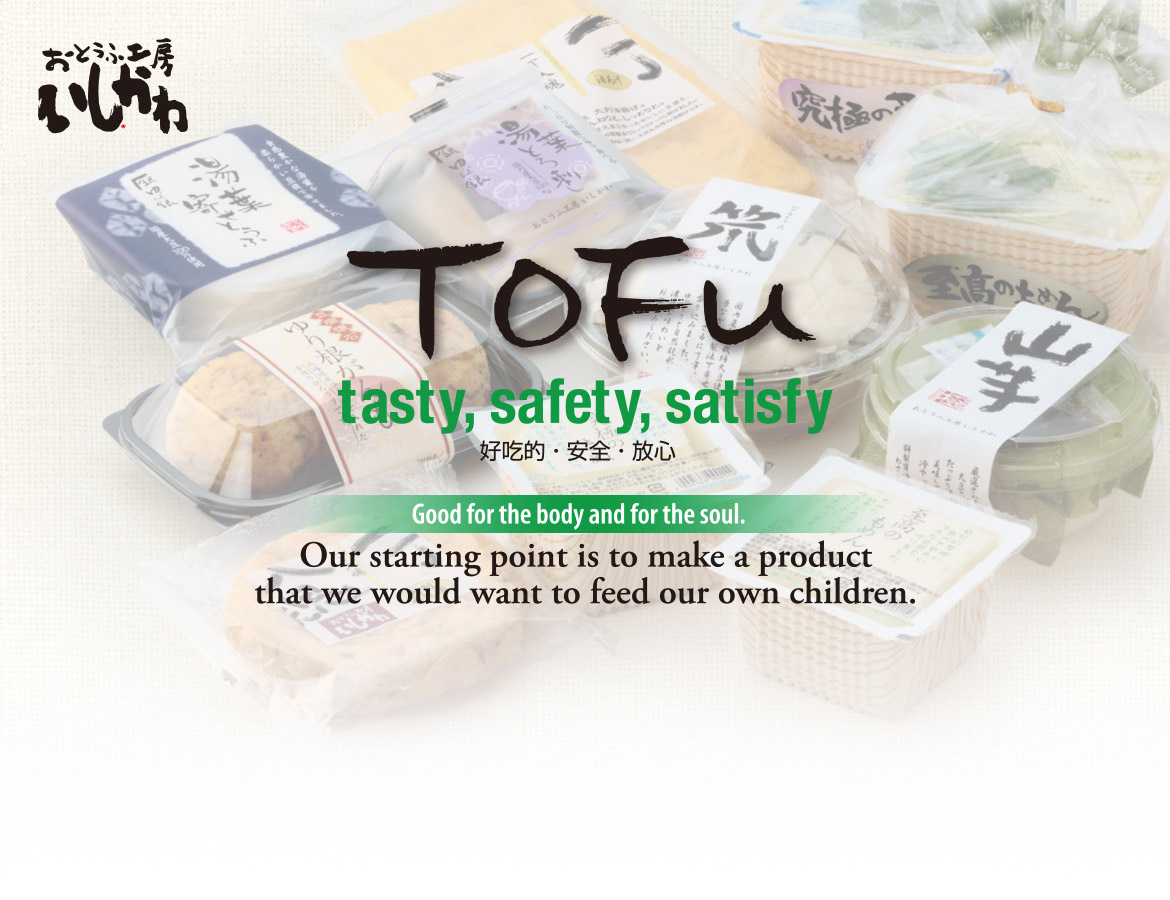 Soybeans Unlock a New World of Food Products
Because soybeans have a special ability to trap nitrogen from the air, they have a much higher protein content than other vegetation. Soybeans are also rich in isoflavones, saponin, and lecithin, which have been receiving a lot of attention recently. Despite the nutritional benefits of soybeans, there has been a lack of growth in the consumption of tofu and other soybean-based products. Therefore, we took it upon ourselves to develop a variety of tofu products so that people can take advantage of the health benefits of soybeans.
Presently, we take pride in being Japan's leading company in the development of various products utilizing soy milk, okara, and tofu. With our Planning and Development Team developing new products, our Retail Store Division conducting consumer surveys, and our Mail Order Division spreading information through our website, e-mail updates, and direct mailings, our aim is to be a completely unique tofu-processing company.
Tofu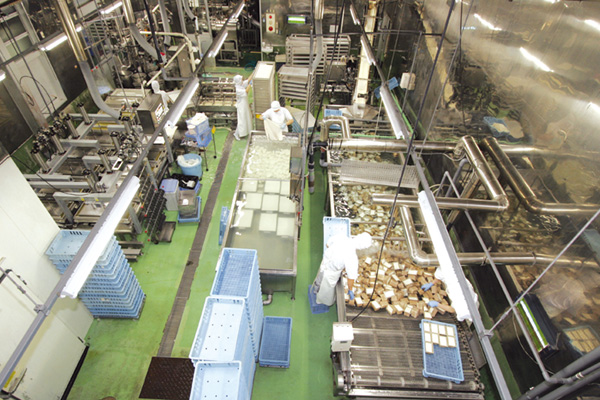 Tkakahama Tofu Production Center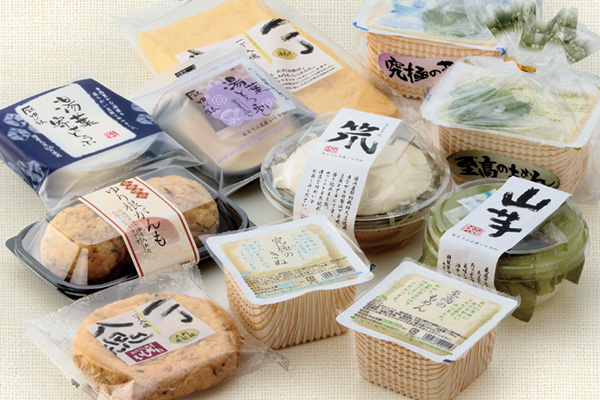 Tofu, Tofu Skin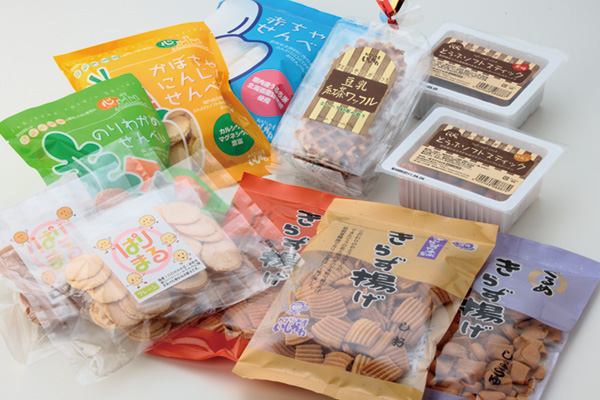 Snacks
Bread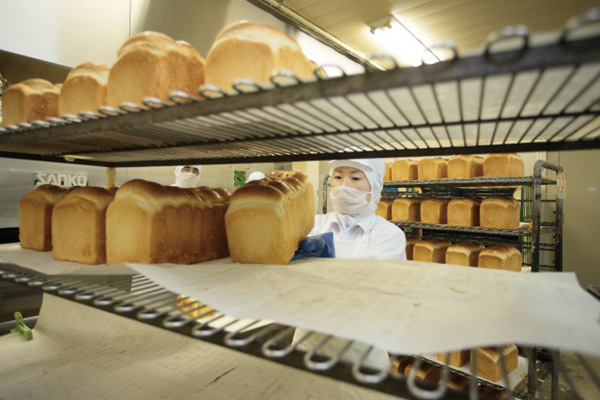 Bread Production Center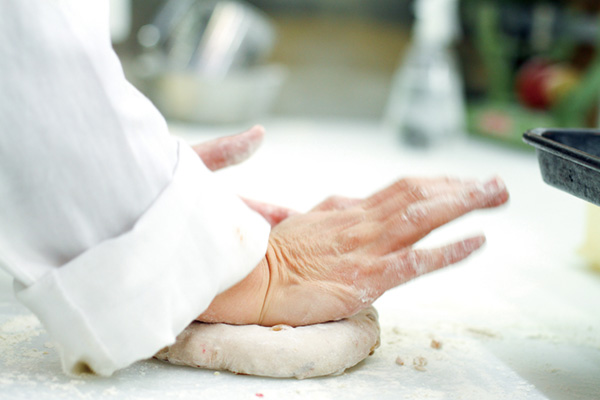 Bread Factory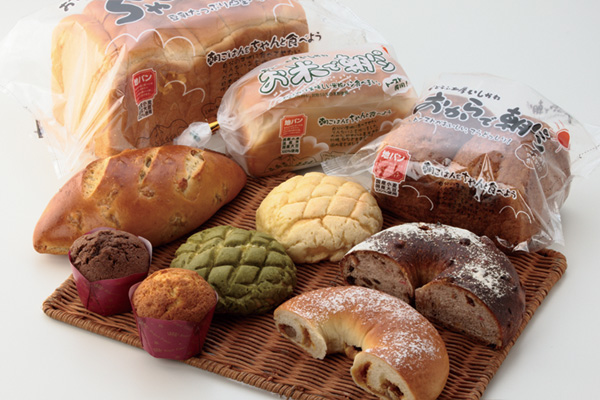 Breads
Sweet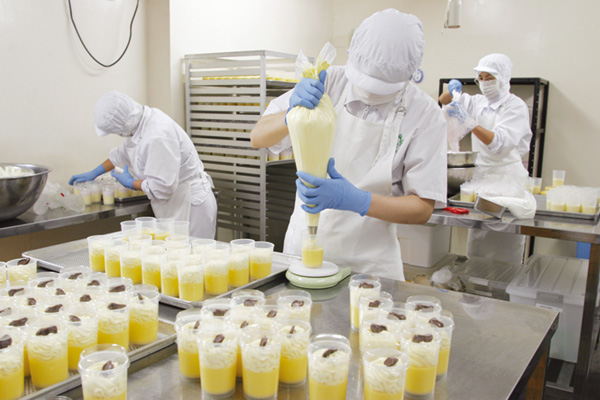 Sweet Factory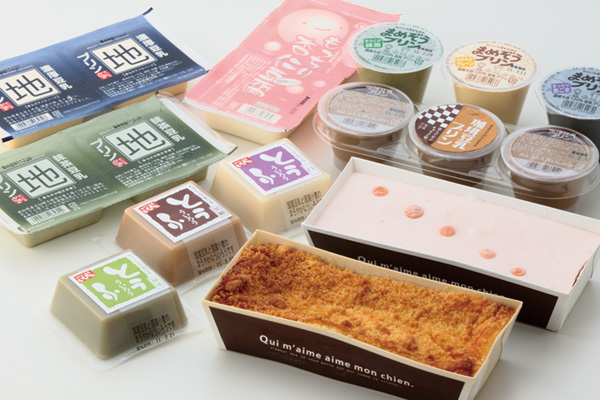 Sweets
Donuts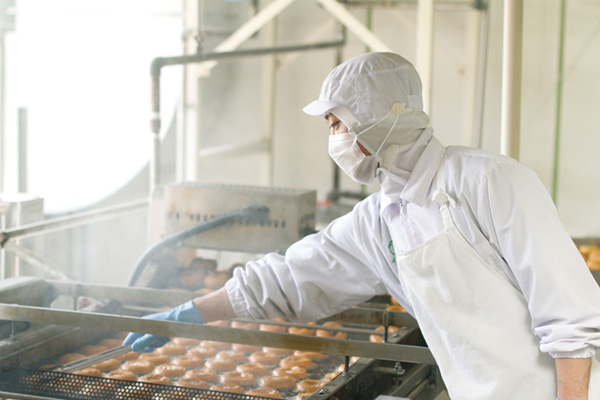 Donuts Factory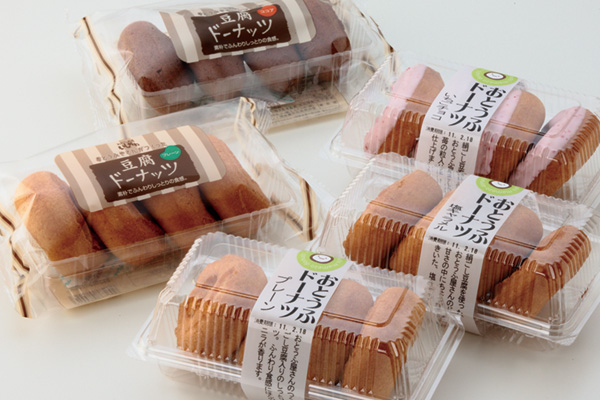 Donuts Factory
Prepared Food Items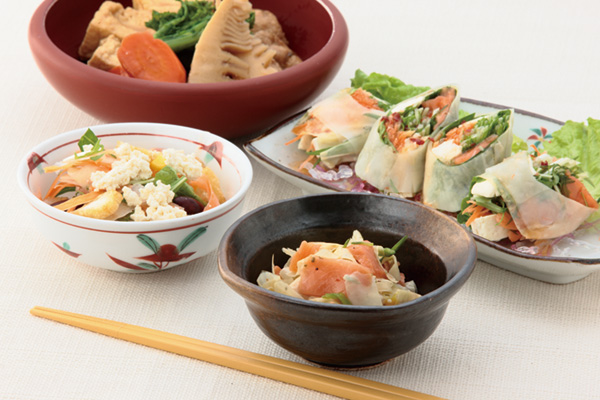 Nishio Prepared Food Item Factory
Ingredients
Traceability
Our focus has been on cultivation history and traceability since well before these became commonly-used practices. It is extremely difficult to produce domestic soybeans and wheat without the use of any agricultural chemicals. Therefore, we have formed agreements with the farmers who supply our ingredients to only use a minimal amount of chemicals that are safe and to maintain usage data. We feel that it is imperative to show this data system to consumers.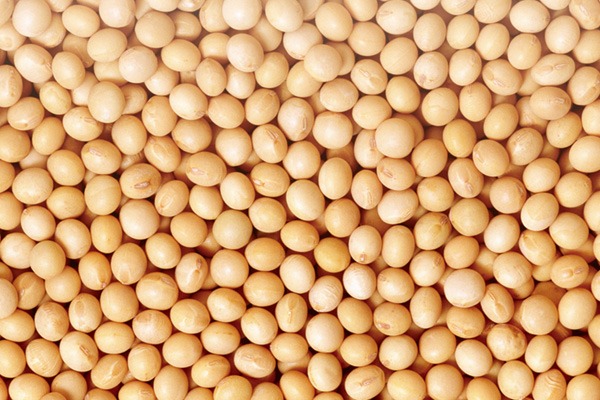 A Determination to Create Delicious Products Starts with our Farmers
We believe that it is essential to not only choose the best ingredients but also to work together with technical experts and farmers to produce ingredients. We exchange opinions with agricultural research staff and continue to pursue new cultivation techniques. Furthermore, we feel that it is best to develop long-term relationships with our farmers in order to create a unified and cooperative approach. Additionally, we are delighted if we are able to contribute to local communities through agriculture.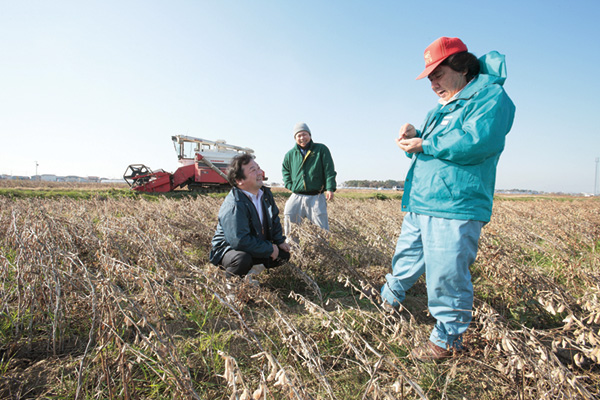 Skill・Education
Continuously Developing Techniques Based on our Extensive Experience
In food manufacturing, it is often said that the two most important things are having experience and intuition. However, we additionally utilize quantitative data analysis as a base for consistently manufacturing even tastier and higher-quality products. To produce our tofu, skilled professionals configure data for the heating pattern of soybeans during the boiling process since this affects the flavor of the tofu. The time-honored practice of producing tofu using the traditional method of "kaiyose" (stirring with a paddle) has been carefully maintained in our handmade product line. A small plant has been added for production using small batches of special soybeans and also to test the freshest soybeans.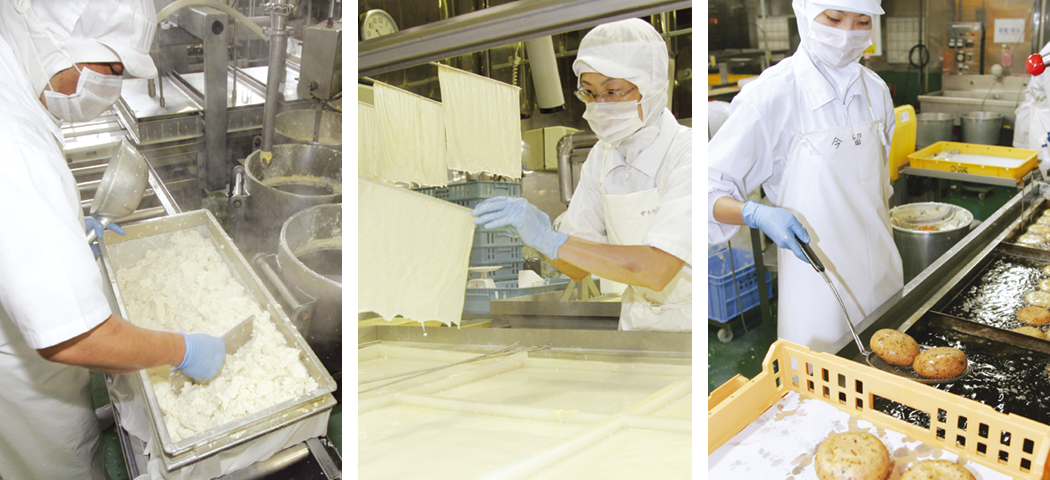 When our skilled artisans train new employees, they emphasize the importance of developing a palate for our products by constantly eating, smelling, and examining in order to grasp the delicate flavors that are not reflected in data. This helps our staff to develop a sense for the timing of when to stir, which is the most important part of the kaiyose production.
Flavor Research Committee
Voluntary staff members from each department gather together for meetings to discuss ingredients, manufacturing, and production in order to produce more delicious food.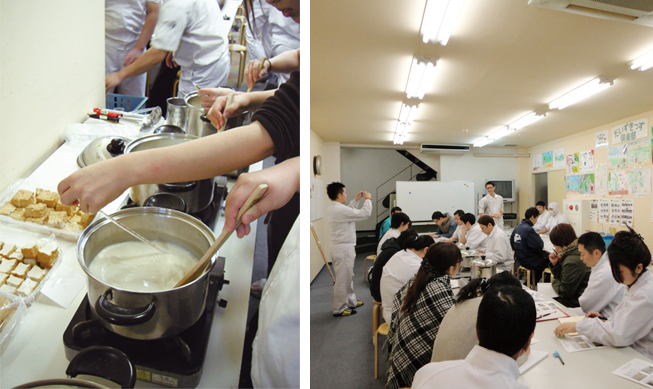 Hygienic Standards
Pursuit of Delicious Products and Well-maintained, Hygienic Production Sites
In our factories, we maintain hygienic work spaces based on HACCP management techniques. For some processes that don't affect taste, we use machines in order to increase efficiency. However, for processes that require an artisan's intuition, we have been careful to entrust these delicate processes in the hands of our skilled artisans in order to maintain the highest level of quality. This comes from the belief that the food we produce must be delicious.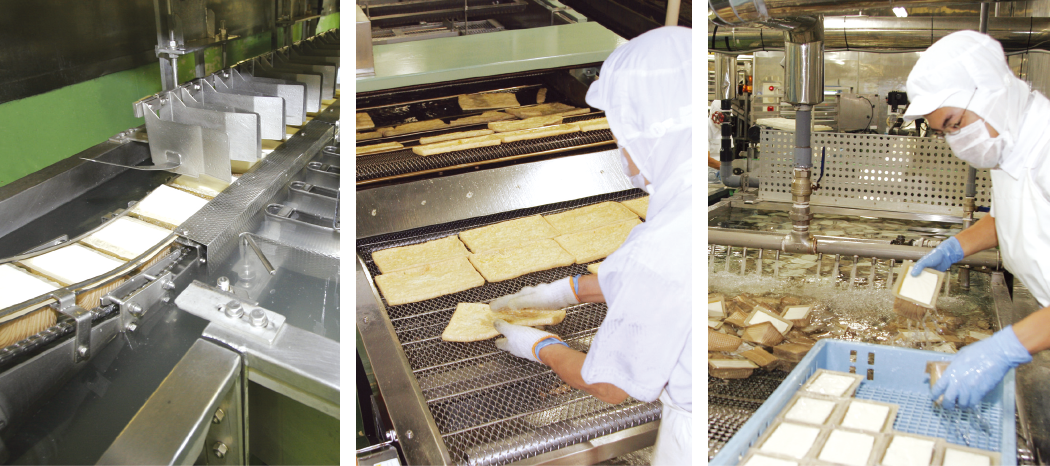 To ensure that the flavor meets our highest standards, the Quality Assurance Section has examining officers to conduct bacteria inspections, physical inspections and sense-based inspections using quantitative to make consistently delicious food. At the same time, we also put a strong emphasis on training conducted at hygiene management sites.
Developments in Manufacturing Technology
Many years ago, it was said that you must try to make a product in order to determine the quality of its ingredients, but now we were able to determine quality using many methods. We even built an original coagulation-testing machine for conducting table tests.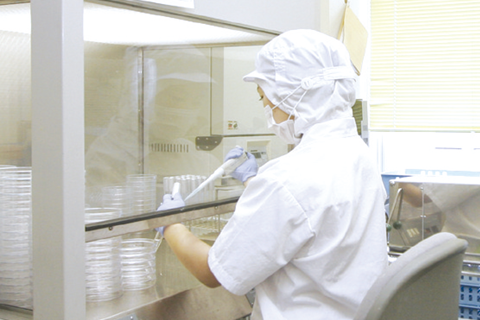 Management Records
Records are kept based on the method of "Who, What When, Why, Where, and How" to prevent any possible accidents at sites that have many employees. Meetings are held before and after work to determine if there are any problems and how to solve them using PDCA.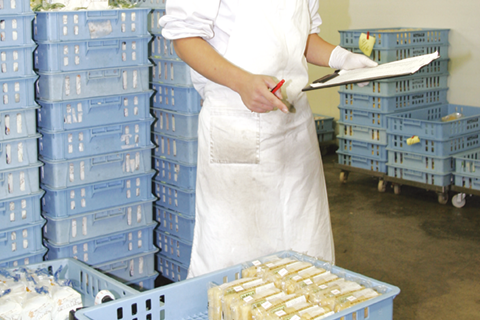 Distribution
Rapid Distribution Network
Our own logistics system as well as other logistics systems give us the ability to ship our products at three temperature levels (room temperature, chilled, and frozen) within Japan and to sort a wide variety of products ranging from small to large packages. Our production maintenance system is continuously developing to meet our customers' needs.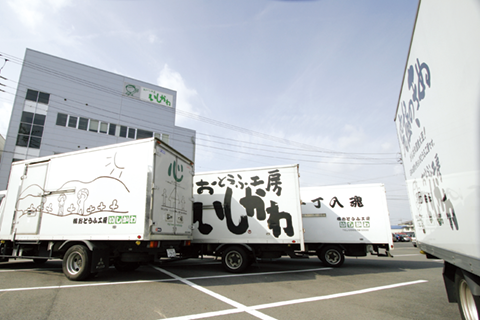 To our customers all across in Japan:
We have various types of "customers" across Japan from individual stores and large-scale distributors to our loyal, individual customers. We do not focus on customers based on these categories but instead focus on meeting the needs of all of our customers and striving for our customers to eat our products at the peak of their freshness. We ship our products with this goal in mind.
Otoufu Factory Ishikawa's Distribution Center
Otoufu Factory Ishikawa's Distribution Center
Okazaki Center
Kyoto Center
Atsugi Center
Takahama Depot